Welcome to our family farm of Dalmatians!
We are located in French-speaking Switzerland, in the canton of Fribourg.
We speak French, German and English.
Le Tsan dè l'Oura is a breeding company recognized by the SCS and the Swiss Dalmatian Club.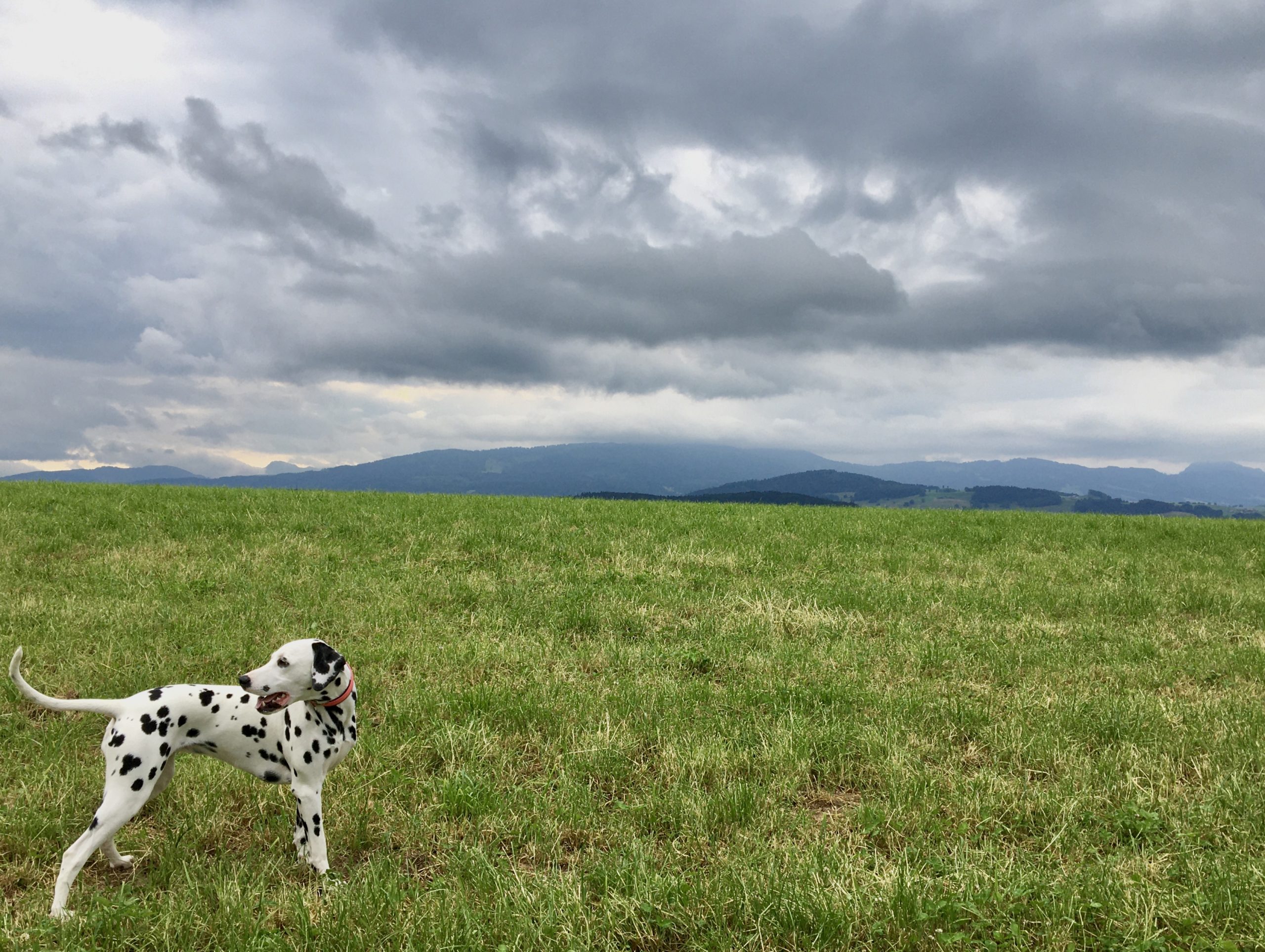 <!—-><!—->
<!—->
<!—->
<!—->
<!—->
<!—-><!—->
<!—->
<!—->
<!—->
For all the new owners and for us too, this is the beginning of a life with a new family member.We will take full advantage of all this tenderness and will therefore be a little less active on the site and on our FB page.Full of […]
<!—-><!—->
<!—->
<!—->
<!—->
<!—->
<!—-><!—->
<!—->
<!—->
<!—->
The 9 weeks are over and the puppies are leaving for their new family. It is an intense moment when the joy and pride of having seen the birth and growth of our seven loves, of having given them all the confidence and love necessary for […]
<!—-><!—->
<!—->
<!—->
<!—->
<!—->
<!—-><!—->
<!—->
<!—->
<!—->
It was a hard day for the puppies who were true champions. They won over the staff of the pet hospital in Bern (Tierspital), where we went today for audiometric control.All puppies hear perfectly from both ears. Yippeeeeeee!!!!!!!!