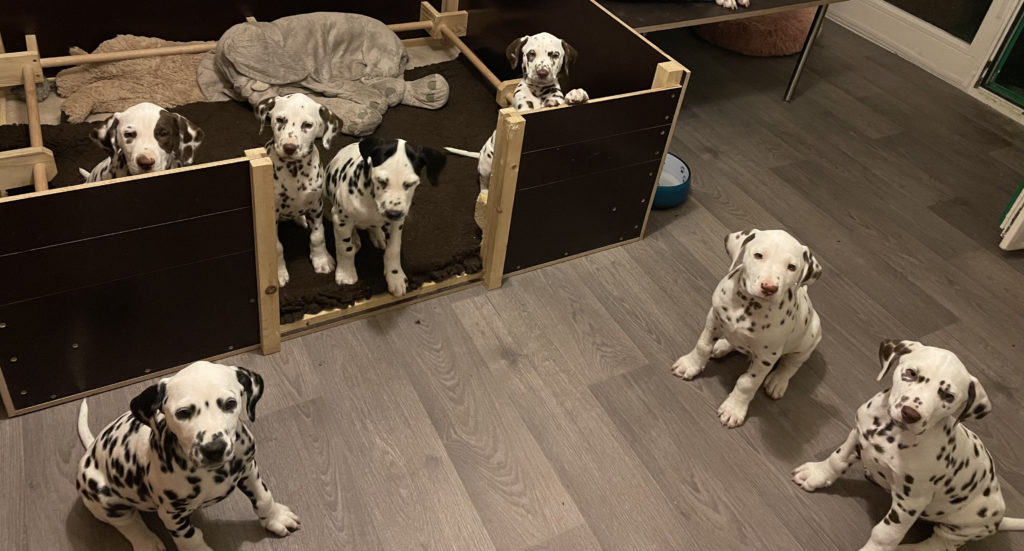 The 9 weeks are over and the puppies are leaving for their new family. It is an intense moment when the joy and pride of having seen the birth and growth of our seven loves, of having given them all the confidence and love necessary for a happy future life, mingles with the sadness of seeing them go. We wish all their new owners a life full of happiness with their new companion.
The house is very quiet…
We made pictures of each puppy on the day of the breeding control and they are here.